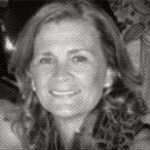 What is your WHY?
What is your WHY?
Posted in
Networking
,
Something Useful
by
Merrian
on August 17, 2015
What is your WHY?
So you are all clued up about social media now, so what are you going to share? One of the best ways to engage with your audience is to share your WHY?
Why is it that you do what you do?
Somewhere in your history there was a trigger that changed your life's direction and put you on the path of your current trajectory.
What is your WHY?
I could tell you a number of stories from my twenty years living overseas.
Let me tell you WHY travel is one of my highest values.
Let me take you to the streets of Paris to meet a little fellow called Anatole.
Anatole was a small mouse who had big dreams. He dreamed of seeing Rome, London and Istanbul and all of his neighbours and family laughed at him and said, "how do you think a little mouse like you can travel the world?" But Anatole kept his belief in his heart and determined he would find a way. So he set about finding the materials he needed and he built a hot air balloon and travelled set off on many adventures and took me along for the ride.
At the age of seven, a beloved teacher introduced me to the local library and to the joy of books. It was here that I met Anatole of Paris and it was this book that determined my path. With each new adventure I took with Anatole, my passion for travel grew and my desire to see the world beyond these shores was set firm and fast. My family and friends also laughed at me when they heard my dream, and suggested I should think about hairdressing, but in my heart I knew that I was destined to live a life of adventure overseas.
Fast forward a decade and a half, enter a handsome young Englishman, who found me on a pristine white beach on a Whitsunday island one week in September, and followed me back to the law firm where I worked in North Sydney and asked me to marry him saying "I don't know what I can offer, except a life that will not be boring, and one that will be full of adventure" I said "Yes! I am your girl, When do we leave?" And so began my life of travel 19 moves across more than 10 countries and two children later I lived my dream,
all thanks to a little mouse called Anatole of Paris.
So what is your dream? What inspired you to take the path you have chosen? Who came into your life? What did you read?
Perhaps it was a book that fell off a shelf right in front of you, which took you down a rabbit hole like Alice in Wonderland and changed your life forever?
Whatever it was it's worth sharing, because people want to know you and want to know why you do what you do, especially if they are going to invest in you.
If you would like to explore your WHY join me and other like minded women at
Stiletto Network Perth
For women in business
Wednesday Night 2nd September 2015 7pm Fast Eddies 266 Walter Road, Morley, WA Cost $15
come and learn to craft your story to entertain your audience and share a little of your why.