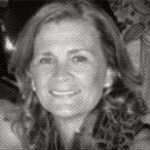 Is your website living in a cave & hidden in the dark ages?
Is your website living in a cave & hidden in the dark ages?
Posted in
Websites Design
by
Merrian
on November 18, 2014
If you don't invest in your business why would anyone else?
I talk to a lot of business owners in and around South Perth, Belmont and Welshpool, and also to would be entrepreneurs, dreamers and ideas people. I love them all, without ideas the world would be a grey drab and grim looking space to inhabit. But the question is can you turn that great idea into a profitable business?
I recently attended a weekend workshop at the Novotel in Adelaide Terrace Perth, with Jeffrey Slayter the American sales and business guru who was part of Jeff and Kane duo fame. Jeffrey's life has taken a radical change of direction as he promotes his new movement "free humanity", but what he shared with this group of knowledge seekers, alternative therapy workers, health workers, NLP coaches, breadth workers, massage therapists and small business owners is this:
If you don't invest in your business by
getting online,
investing in a business coach,
a website,
learning about social media,
sales and marketing or
employ someone who knows
then you may as well stay in the cave and remain in the dark ages.
So HOW are you going investing in your business to ensure it succeeds?
Do you have an easy to navigate website, using the latest software?
Do you have a blog, to keep your content fresh and interesting?
Do you have a FaceBook page? a Linkedin Profile?
Are you using your collected data to its full potential?
Are you broadcasting to your clients using mail chimp?
If you answered NO to any of these questions, my challenge to you is this:
What are you going to DO about it?
Its one thing to "think" about it, but if you never get to the "DO" part of the equation, then you are not taking action. In order to succeed in business you have to take action.
Its important to remember websites are like homes, they need to be maintained, their software needs to be updated, they need a fresh coat of paint every three to five years, so if your website is older than three years and you haven't done any maintenance on it, now is the time to do it.
Make a commitment to start 2015 with a fresh new look and invest in your future.
Talk to Merrian Styles about the best ways to get you the results you need to succeed in 2015. Take ACTION today.