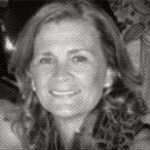 How to remarket and win
How to remarket and win
Posted in
Websites Design
by
Merrian
on October 27, 2014
Recently had a client in the South Perth region, who had purchased an existing e-commerce business with a website that was about five years old, and about $50,000 in old stock. The client thought that having the website was enough to shift the stock and was surprised that no one was buying?
When asked what were the client's aims and objectives, the answer was sell the old stock, replenish the coffers to buy new stock to sell.
With no available money to upgrade the old site, and the need to sell old stock, the team came up with a short-term solution. Spend a little money on the site, remove the worst of the barriers that were blocking sales, tap into the available data customers had provided to re-market to existing clients, shift old stock by heavily discounting it, and make shipping free Australia Wide.
The effect was remarkable. Old stock sales quadrupled in four weeks, and although the sale items with no shipping costs sometimes meant there was no profit margin, the gain was new customers providing data and the opportunity to re-market to them with new season stock.
Win win all around.