Learn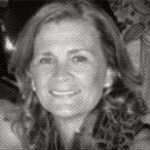 Problems sell solutions – Canning Vale
Posted in Business Strategy, Schools by Merrian on February 10, 2015
So today was the first of an eighteen (18) week program Just Start It, designed to assist schools by inviting in industry mentors to work with High School students on a Lean Start up Project.
Today we covered basics of the program and I was pleasantly surprised, by the level of engagement, considering I was told they were very shy and quiet.
I am sure the $5000 prize money got their attention, and some of the quieter ones found their voices as the lesson progressed. As a mentor/teacher/presenter, that is always rewarding to see and hear.
So with the ground rules set, for example, there are no dumb questions and there are no dumb answers, and those that ask questions are winners, and those that offer suggestions and answers are also winners seemed to give them the courage to express themselves more freely than expected.
Let's hope it continues and next week they arrive with some fantastic problems that we can solve and we will generate a business idea with legs. As business owners we all know that problems sell solutions, it's very rewarding to inform these young people that great ideas grow out of a problem that needs a solution….