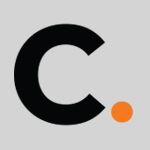 New website design for iconic Bunbury Business!
New website design for iconic Bunbury Business!
Posted in
Websites Design
by
Concise Digital
on November 03, 2014
Summer is almost upon us, being ushered in by Melbourne Cup festivities; good luck on the day, and I might see you down the Bunbury Turf Club!
October saw a new website developed for one of my clients, Millard Marine and Motorcycles Bunbury. This business deals with two different market groups – bike owners and boat owners – and the new website was designed to target each separately. A common landing page is used, which then directs the user to dedicated sites for either boats or bikes.
It is a highly effective way for businesses who sell two distinct products or services to make the best use of their branding and provide the best experience to their customers.
Visit www.millardbunbury.com.au or drop into 5 Sandridge Road, Bunbury to be impressed!