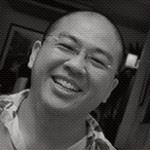 Let it go – a leadership dilema
Let it go – a leadership dilema
What are your strengths? or unique skills? I was contemplating this question during a discussion recently.  It was for a start-up that I am helping to mentor.  The start-up consists of a team of 5 and I asked them to firstly identify what each team mate will do.  The obvious step was for each member to share what they were good at and use that as the first level filtering on potential roles.
Then it came time to appoint a leader for the group.  Whilst the team is small and is in start-up phase, there is a tendency to assume everyone is a leader or equal contributor.  This is neither efficient or effective.  A leader was chosen but he had a broad range skills that seem to cross over 2 other team mates.  I pointed out that he needed to relinquish his hold on these other areas in order for his other team mates to take ownership and responsibility.  You can take a secondary role in different areas of the business but there has to be a delegated lead.  This reduces confusion when a particular problem occurs and someone needs to take charge of resolving the issue.
This is often the same challenge faced by many small business owners.  What started as an individually ran business grew into a small team.  The original leader was used to (and needed to be) being a "jack of all trades" to run the business.  In this new growth phase of the business, a different leadership focus is needed and the business owner needs to decide what areas of the business he or she needs to let go in order to be more effective and efficient.  It is time to be a master of something rather than nothing.  Similarly, businesses can choose to outsource areas that are non-core business such as bookkeeping, marketing and IT.  Time to let it go.