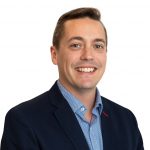 #webinar – "SEO" and why every business CAN'T & SHOULDN'T be top of the page
#webinar – "SEO" and why every business CAN'T & SHOULDN'T be top of the page
Posted in
Miscellaneous
by
Gareth
on September 24, 2015
When:
  15th October, 11am WST
Where:
 Online Webinar
How:
Register Here
Do you…
Get harrassed with emails and phone calls about SEO?
Need a #1 and first page ranking in search?
Want to learn why "SEO" is both nonsense and important
If the answer to any of the above is YES, then this webinar is for you.
You'll learn
What is the point of SEO
Why leads are more important than positions
How to ensure your website ranks without engaging an SEO firm
You get
A fully interactive webinar; learn, ask questions, share experiences
Direct access to the presenter; this is a live webinar, ask as many questions as you like
Access anywhere; this content is not location specific so feel free to dial in from anywhere
PLUS be the first person to register and get an exclusive one on one with the presenter after the webinar to review your website from an 'SEO' point of view for free.
Key Outcome of this Webinar – Gareth gets particularly annoyed with SEO firms who claim big and deliver little, after all no-one can guarrantee a #1 position in search, and hence the objective of this webinar is to explain how search works so you'll understand why every business can't & shouldn't be top of the page.
Our learning promise to you
Be succinct: we will be brief but clearly expressed in this webinar.
Be incisive: we will show you how to be a quick, intelligent, analytical & clear thinker when it comes to marketing.
Be expressive: we will be effective in conveying meaningful useful information to you
And above all else; be Concise.
#concisetechnology #creativemarketing #webinar