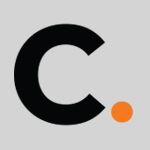 Inspiring Others Every Day
Inspiring Others Every Day
Posted in
Motivational
,
Opinion
by
Concise Digital
on February 14, 2015

A year ago, I booked a photo session with a professional photographer so I could get the ubiquitous family photo for our lounge room wall!
Instead of a posed glamour shot of everyone styled in matching white, I really wanted a panorama with a relaxed, natural shot of us somewhere in the landscape.  Easier said than done.  It involved our poor photographer hiding behind trees in the Yallingup forest and dodging waves at the beach, all the while lugging his mass of camera gear, trying to get the no-double-chin and non–can-we-go-home-now-I'm-bored version of our blissfully harmonious family laughing and playing in perfect pre-sunset lighting.  To top it all off, our son hated having his photo taken and, having been bitten by an insect that morning, also had a swollen eye he was particularly sensitive about.  Clearly, we were not the ideal clients!
Against all odds, we got amazing photos back!
Not only that, but our photographer made us feel throughout the arduous process as though there was nothing else in the entire world he would rather be doing.  Teasing, joking and generally being cool, the photographer soon had our boy hamming it up and having the time of his life.  At the end of the day, our son announced that he would like to be a photographer when he grows up.  Months later, he was still saying it, so we bought him a little digital camera for his fourth birthday.  Now our four year old son is well on his way to following that dream and about to enter one of his images in a photo contest with $1000 prize money.  Who knows where it could lead?
Just like the photographer, by doing what you do every day with passion and a sense of humour, you could be changing someone's life.
Maybe it's the hundredth customer you've served today or the thousandth time you've repeated the same information, but it's your customer's first time.  Like a first kiss, you want to make your interaction memorable for all the right reasons.  Each of us has the opportunity to inspire others every day we go to work – so perhaps that should be our goal.
Whose life can you make better today?