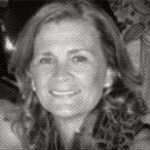 Data Mining, are you reaping the marketing rewards?
Data Mining, are you reaping the marketing rewards?
Posted in
Websites Design
by
Merrian
on November 05, 2014
We would all agree its is easier to keep your current clients happy than finding new ones, and as business owners, we all want to keep our clients happy. So how do we go about this? Well it is a valuable exercise to undertake some data mining, use their data to ask them questions? How are we performing? Did you get a great services? Did we answer your questions? Did you get the product you wanted? How easy did you find navigating our site? If you didn't buy online from us can we ask why?
So I recently visited a Bbra Lake  client who was asking about re-marketing to his existing clients who are situated in Perth South region between Rockingham and Victoria Park. You should be asking us to do the same for you. What are you doing to help your existing clients? Are you sending them regular updates? Offering them special discounts for being loyal customers? Asking them how you can provide a better services?
Are you enticing new customers to your site by simplifying the process to gather email address' to alert customers to your regular specials? A recent webinar I tuned into from USA, suggested that reducing the amount of information you are asking for from a customer will speed up the process, and increase the uptake of data entry by 75% if you remove the field asking for a name and only ask for an email address. Every client has different uses for email addresses, so careful consideration needs to be given to WHY you want the email and how you intend to use it and where on your site you might situate say a Pop-Up box asking for an address. A strategically placed pop up could increase your database completion rate dramatically. So if you are trying to build a database of potential clients this might just be the solution for you.
Why would I need to build my database you may well ask? Well for every email address you collect on your site,  not only is it a valuable resource for you to re-market to,  it has the potential in the long term to be a valuable asset to your business for on-selling your business when you decide it is time to move on and / or on-selling your data.  What do I mean by on-selling your data? Well have you wondered when you subscribed to one site, you suddenly get email newsletters from other similar sites? Why? Because they sell your data to another provider for a fee and provided the fee to access their database is low enough and the rewards gained from selling to these customers is great enough its a no brainer.
So if you can buy a database of customers who are likely to want your products and each entry costs you say .50 and your potential is to sell to them from that campaign goods valued at $100 and your uptake rate is 20% from the list and the cost of purchasing the list and set up fee is $300 + $300 purchasing cost, and there are 1,000 email address', (200 x 100) then you can do the numbers and clearly see you are on to a winner. Alternatively as the owner of such data you can collect a fee for on-selling your client data base or parts of it in a particular region, or demographic or purchasing preferences. Databases are valuable assets of your business that you may not be mining effectively.
The more streamlined the process to mine data, the easier it is for customers to give you their email contacts, the more data you can collect. The more data you collect the more useful it is to inform you of who your customers are, what they want, where they come from, what platforms they use and how you can resell to them over and over again.
Data like this is gold to any business. So are you mining your data and unearthing GOLD? If you want to know more call me on 0419819299