What Consumers Should Consider Before Making Good Purchasing Decisions
What Consumers Should Consider Before Making Good Purchasing Decisions
Posted in
Something Useful
by
Tammy
on March 07, 2018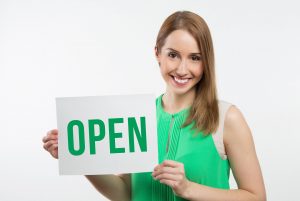 There are many things that we as consumers consider when we are looking at making a purchase or finding a supplier.
We take into consideration reputation, price, quality and service.
These days almost everyone follows some form of social media whether it is Facebook, Twitter, Google+ etc. We first look at the reputation of the company, viewing the testimonials and reviews that are listed on their website, social media and advertising sites.
You can never really go wrong with "word of mouth". Getting a recommendation from a friend or an acquaintance in regards to a product or service tends to be a big deciding factor in our decision making process. For instance, if someone receives poor customer service and they mention this to you, then obviously you will not sign up with that particular business.
This brings me to my next point. As business owners, we should have staff members that are knowledgeable, friendly and efficient to provide service to our customers. By ensuring this we know that our customer's needs are being met and they know that they can reach out for assistance. Consequently, when they have a good experience they recommend us to their family and friends.
In today's economy we need to be reasonable with pricing as there is lots of competition about, but we also need to keep the quality standard high. If you have the reputation, quality and customer service backing you then price is not necessarily a primary consideration. The customer gets what they want which is to receive a quality product or service.