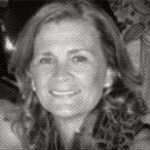 The Collaborative Economy
The Collaborative Economy
Deloitte Australia and Google undertook a collaborative research project in the Asia Pacific region and their findings are based on 5,000 people surveyed in the region.
What they discovered flouted their expectations and their preconceived notions of who and what was working, would work and how. So much so they revisited the data several times to double and triple check their findings.
First they talk about the war for talent. Countries like Vietnam, India and Indonesia have a "youth bulge" meaning they are fast growing, with a youth based population. Whereas countries like Australia, Japan and China are slower growing and have an aging population. So what does this mean for their respective economy groups?
Ali Baba in China has disrupted the financial services industry. Airbnb has caused wave shocks through the hotel industry, Uber has wreaked havoc in the taxi industry each is challenging and disrupting traditional business models.
The survey found that productivity in Australia is falling by 1% per annum year on year. So why the collaboration economy? And what is understood by "collaborate"?
Frank Farrell answers this question by defining collaborate as Value Added Activity (VAA), building on each others ideas and unlocking capacity. So the survey showed that 46% of work time was devoted to collaborative connection, 39% was spent on individual work time, head down do not disturb, and the balance was the equivalent of "smoko" doing non-productive things.
Australian economy estimates that VAA contributed $46 billion to the economy, $22.6 billion in productivity and $29.2 billion in new projects and innovation and $5.4 billion in failure or unproductive outcomes.
Kogan online is now a $300 million business and is the largest online retailer in the region and expanding every second. They focus on an online low price strategy, and are obsessed with collaboration. Their ethos is hire ambitious people, who are capable, build their capacity until they can take over the role and you can make yourself redundant and open up to the next wave of innovation. That way you build your team and leave it in capable knowledgeable hands.
Kogan online use a variety of digital products to link talent and input from around the region into the development of products. For example they were recently working on an acquisition and had legal team in China, IT in India and head office all contributing to the process in real time and with only 12 weeks to pull it together. They rolled out an online payment program, pulled regional talent in, used video platforms as an enabler to connect teams across the region, that allowed them to work collaborative as though they were in the same room and seated at the same table using HD TV live feeds.
The findings of the research were these 27% of radical change emanates from collaboration and collaboration is causing regional changes in the Asia Pacific like no other region in the world. How? By using digital technology to bring people, ideas and talent together in a rapidly evolving market place.