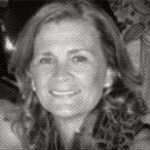 Cheap Overseas Hosting and why you should not go there!
Cheap Overseas Hosting and why you should not go there!
Posted in
Websites Design
by
Merrian
on November 06, 2014
Cheap overseas hosting – a first hand account!
So if you have ever wondered why you should never consider cheap hosting read on..
Before joining Concise Digital Perth South, I had an idea for another business, so I thought, its just in its infancy, I don't want to spend too much money, a cheap business card, some letterhead and a domain name is a good start. So no surprises that I found Vistaprint. Who hasn't right?
Well the business cards were, what I paid for, cheap in price and look, but that was ok at the time. The domain name was registered, and before I joined Concise, I hadn't realized the value of a domain name, or of the importance of getting it right or of the need to register more than one.  Do I need  .com, or .com.au, or .net.au, or .org or maybe I need them all?
Anyway, after joining Concise Digital, I decided I would move the domain name (.com &.com.au) to the Concise team and use the servers at Concise because they are all in Australia, and Vistaprint servers are all overseas.
Why is this important? Well for several reasons, they are more vulnerable to cyber attack, the upload and download delivery times are so slow they will impact on your Google ranking, if you decide to do an Adword campaign that is based on your quality sore, hosting outside your actual city will cost more than you save in going cheap and is in fact detrimental to your business.
So if you have a business located in Victoria Park, South Perth, Canning Vale, Bibra Lake or Belmont and your hosting service is in Amsterdam what do you think your speed rates for uploading will be if your data has to travel to Amsterdam and back before it loads?
This is where my saga began.
Two emails, a transfer fee, and two weeks of frustration later, with time running out, (did you know your domain names need to be renewed or you can lose them?) I was getting desperate. So I had to spend the entire day, making phone calls to Vistaprint (5 calls in all), trying to simply transfer the domain name to a different domain server…each stage has been fraught with blocking, disinformation and difficulty, to the point that most people (maybe this is their strategy?) would have given up!
Eventually I managed to get the name of a "supervisor" who assured me he would launch an investigation into why this has been SO DIFFICULT. I asked him to kindly detail the results of his investigation in an email to me as the two previous emails I sent (I reminded the customer service operator on the end of the phone their website assures you of a 24 hour response) this was nearly two years ago, and I have yet to receive a response!
So faced with a call center, outsourced to "who knows where?", demanding each time, to repeat your account details, go through the security checks, and the tedious task of having to repeat the problem over again on each of the five phone calls I made in one day, begs the question:
Wouldn't life be so much simpler to have ONE local marketing consultant on the end of the phone, who knows you, knows your business and is on call and ready to help?