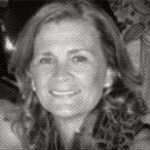 Authentic Experiences make presentations great!
Authentic Experiences make presentations great!
Posted in
Business Strategy
,
Networking
by
Merrian
on February 09, 2015
Last Friday I gave my first professional presentation to a group of business owners. Here are some of the comments I received as feedback:
So what makes a presentation great?
How do you engage an audience?
Answer:  Be yourself and make your presentation personal.
People want to know who you are, they want to get to know the person behind the professional profile. They want to see that you are human, imperfect and sometime vulnerable just like them. Be real and share authentic experiences.
Storytelling is a great way to share your ideas and experiences. It makes it entertaining and engaging and that is what an audience wants. To be entertained as well as informed.
So pepper your presentation with personal anecdotes'. Take your audience on a journey with you. One of the ways I did this, was to ask them if they would like to travel with me to Wall Street in New York, to the East Coast of Malaysia, and to Paris France, and I shared some exciting and authentic experiences with them, I shared experiences that taught me something worth sharing about what makes for a successful person and a successful business.
So my focus was not on facts and figures, but on "experiences". Experiences the audience could relate to, engage with, feel, visualise, touch and taste. This is the stuff of good storytelling and the best way to engage an audience and have them travel with you on a journey to success.