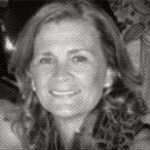 Can we free humanity and still stay in business?
Can we free humanity and still stay in business?
Posted in
Business Strategy
,
Opinion
by
Merrian
on March 05, 2015
American GURU Jeffrey Slayter is back in Perth on 14- 15 March and I will be crewing for him at this Free Humanity event at the Rendezvous in Scarborough.
Jeffrey made his name as a marketing expert in the USA and has shared the stage with Richard Branson among others, has advised CEO's and captains of industry, as well as major corporations on Wall Street, and now he effectively places one foot in each of his chosen areas of expertise. One in the corporate world and the other in the spiritual world and his Free Humanity Movement is attempting to combine the two.
Quite a challenge, but more and more I am hearing about this trend in business. Last Sunday I had breakfast with the mother of one of my daughter's old school friends. Both our girls studied law one at UWA and other at University of Melbourne. What I found interesting was that her youngest son was offered an unpaid internship with a massive corporation in Melbourne in the HR Department.
Over breakfast his mother related her story of how surprised and delighted she was that some of her spiritual practice had not only rubbed off on her 21 year old son but that he had the courage to stand up give a presentation at this corporation and begin the presentation by leading a 5 minute meditation to bring everyone's attention to the present moment. What was even more surprising was that following the presentation the HR Department offered him a permanent position!
So  here's cheers to a changing corporate environment, and I salute Jeffrey Slayter's Free Humanity Movement and its endeavours to incorporate more spiritual practice into the corporate world and it would seem I am not alone…