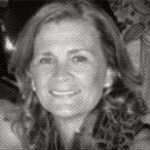 Accessibility, Accessibility, Accessibility.
Accessibility, Accessibility, Accessibility.
Posted in
Web Accessibility
by
Merrian
on March 18, 2013

This week I attended the Accessibility Camp in Perth CBD. As the first unconference I had attended it was surprising on several levels. Unconferences and barcamps are about sourcing the speakers and the program from the attendees. This is a proven and popular conference model to bring people together but is hit and miss when it comes to speakers and the transfer of information.
The people it brought together were in the majority, state funded organizations, universities, hospitals, libraries, government departments and very few private companies. What transpired was the concern in the room for the legal liability of their organisation's websites "ACCESSIBLE".
In 2000, SOCOG (Sydney Olympics) was successfully sued by an individual with a disability under the Disability Discrimination Act. This led to a spate of further actions around the world.
In 2008 in USA National Federation of the Blind successfully sued Target and the Californian Court found that Target's website MUST be accessible to people with disabilities.
In 2009 Ken vs Virgin Blue, Ken sued Virgin because the text on their website was too small and the colour too light for the visually impaired to read. This case was settled out of court by Virgin, who then took on board these considerations and revised and reviewed their website to make it more accessible to people with disabilities.
Many cases have followed in USA, Europe and Australia. So government agencies are now very concerned that their websites are "Accessible" under the W3C WAI code.
For more information:
http://www.w3.org/TR/WCAG which gives you a webcast on is your website compliant?
Other useful links:
Accessibiity Oz – offer to audit your website to check compliance go to: www.accessibilityoz.com.au/
Media Access Australia – http://www.mediaaccess.org.au/online-media
Dr Scott Hollier – at Perth Accessibility Bar Camp – Gives free advice.
http://www.mediaaccess.org.au/dr-scott-hollier-on-accessibility-at-the-australian-web-awards
Accessibility Priority Tool | Web Usability
http://usability.com.au/2013/01/accessibility-priority-tool/