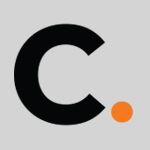 How to use Facebook Messenger Live Chat on your website
How to use Facebook Messenger Live Chat on your website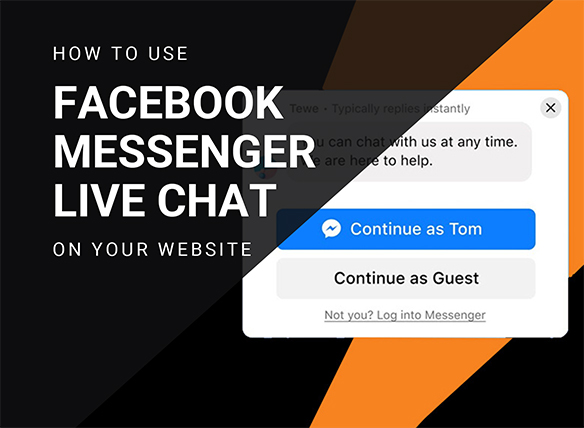 CV-19 BUSINESS GUIDE
Live chat is not a new concept, but in this new world where we all need to work from home if possible AND still do business, there has never been a better time to consider adding live chat to your website. There are many Live Chat systems to choose from, but our current favourite is the Facebook Messenger chat.
Lots of good reasons to use Facebook Messenger Chat
Messenger Chat is free! There is no user cost, no license cost and no monthly fees.
It's quick and easy for us to install.
Messenger can be easily customised to your business. This extends far outside simply changing colours and branding. You can create default replies and automatic prompts so it makes you look like you're online 24 hours a day.
Common questions like "What are your opening hours?", "Do you do delivery?", "Can I pay by Credit Card?" and "Are you still operating at the moment?' are all questions you can program into the Facebook Messenger Chat. The chat bot will automatically answer the customer for you.
Even before CV-19, Messenger Chat was good for improving efficiency in customer service departments. Now it can be a vital part of your customer service and support.
Messenger provides seamless integration with Facebook and Facebook Marketing. This means you can incorporate chat as one of the main ways customers can respond to your adveritsing and marketing messages.
Messenger is already installed on the mobile devices and tablets of most people. The app is not foreign to them, and is often their preferred way to chat with others.
You can also use push notifications with Messenger to proactively communicate directly to your customers mobile devices.
You can easily send a promotional message out to 500 people – and more importantly, have people treat it as an important message and not as junk or spam.   You can send a message and the system will let you know if they saw it.
Messenger is easily managed by all your staff. The Facebook Messenger manager interface is just the same as you would use inside Facebook. It's been well thought out and is easy to use.
The Analytics and Marketing info is also very helpful.
There are additional apps you can integrate with Facebook Messenger app.
Remember the aim of the game is to be available AND to deliver a good experience to your customers to help them as quickly as you can.
We recommend you make Facebook Messenger part of how your business operates in this CV-19 world.  And afterwards too.  🙂
This is how it looks on the customer side
When your customer clicks the live chat bubble, it opens like this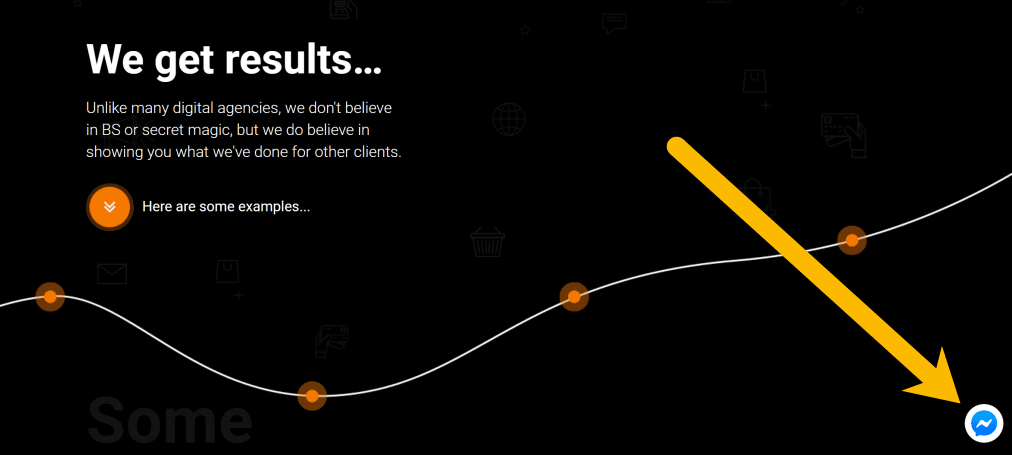 This is a great place to put an automated question such as "Hi! How can we help you?"
Messenger works with images too
Makes it really easy for the customer to interact with you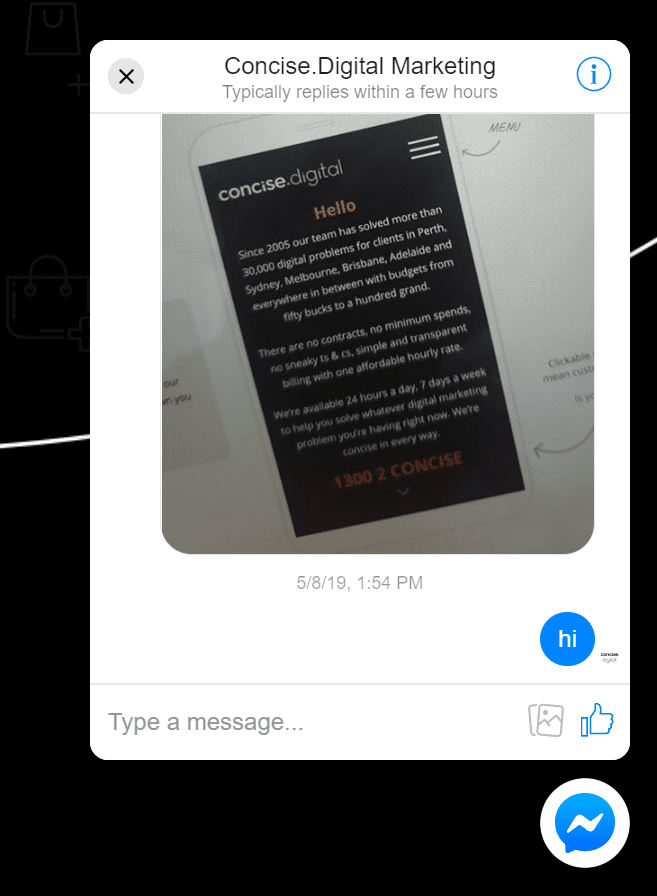 The Admin Screen is really useful and user friendly
It works like an email inbox with all of the conversations you've had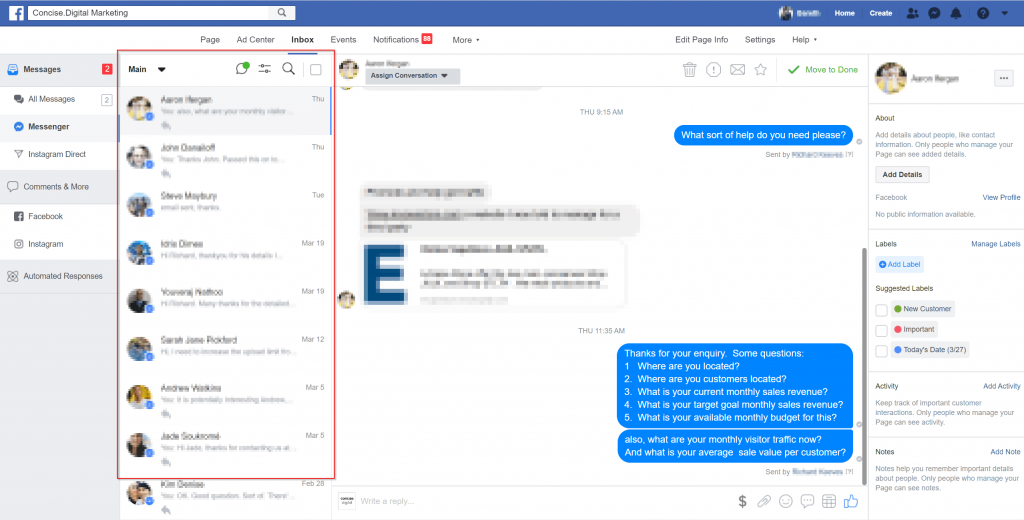 You can mark them off as completed, delete, star them for follow up or assign to other members of staff.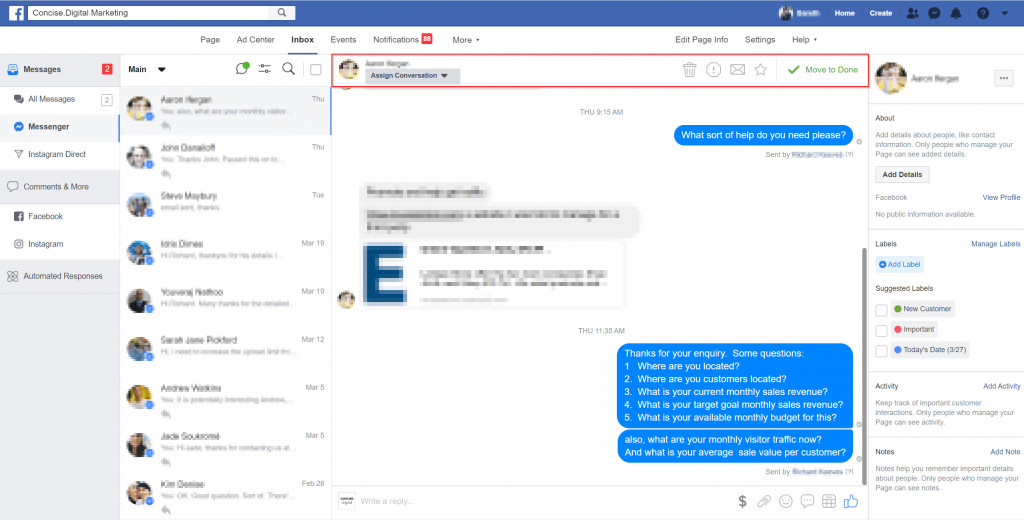 You can even send payment requests or book appointments directly inside Facebook Messenger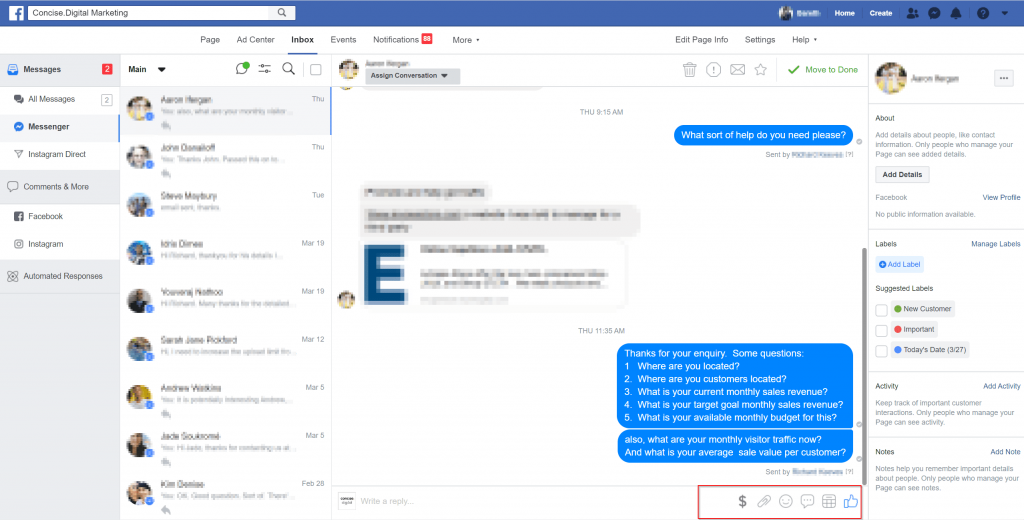 One of the most powerful features is the users profile, you can see who they are, where they are located and add your own notes.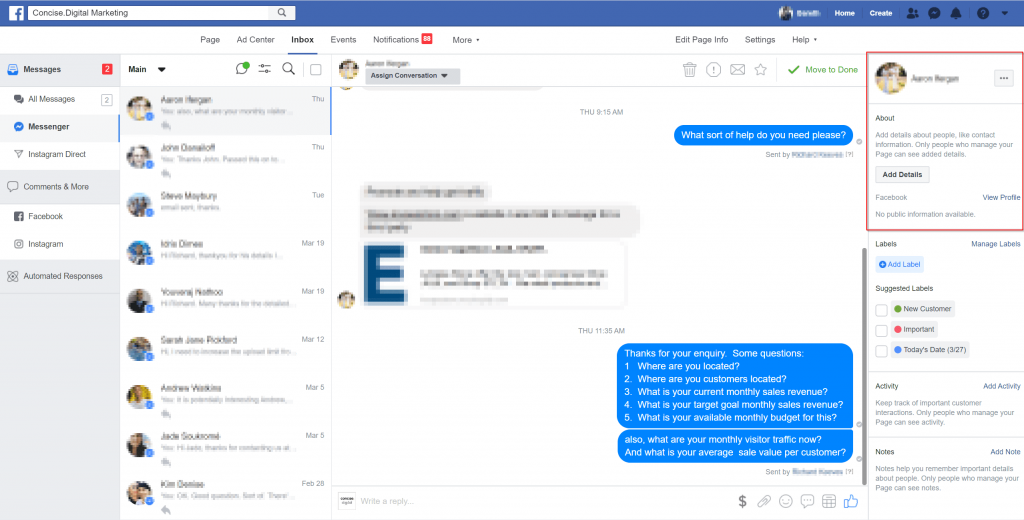 You can categorize customers too incase you want to follow up later or mark them as sales leads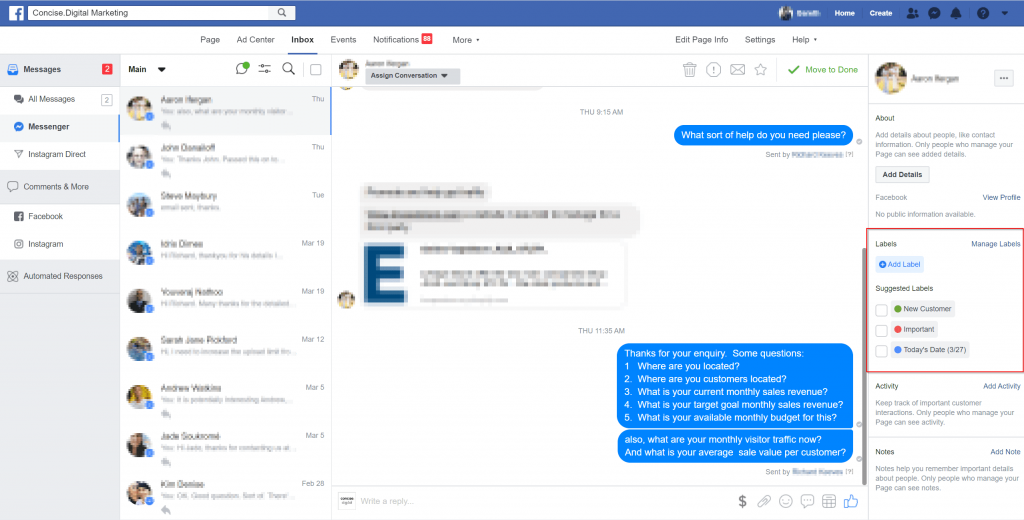 If you want to use Facebook Messenger as a simple CRM, the activity and notes section is really handy.
If you have any questions about Facebook Messenger Chat or would like to setup Facebook Messenger Chat on your website, then please contact us.