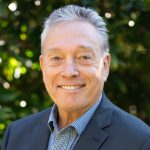 How to use Google Voice Search
How to use Google Voice Search
Posted in
How to Guides
,
SEO
by
Richard
and
Gareth
on March 24, 2023
Last updated on 24/03/2023
Voice Search is growing in popularity, and can be an important part of a comprehensive Search Engine Optimisation (SEO) strategy.
This video takes you straight to the section in our Concise Webinar where we discuss Voice Search.
Gareth Lane gives a quick on-screen demo of Google Voice Search, and shows the search results Google Voice Search can provide.