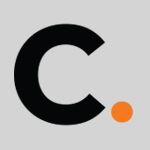 Trustpilot awards Concise Digital 'Agency Partner of the Year 2020'
Trustpilot awards Concise Digital 'Agency Partner of the Year 2020'
The world's leading online review platform Trustpilot just announced that Concise Digital won the award of Agency Partner of the Year 2020 for the Australia and New Zealand region.
Concise Digital director Gareth Lane said it is an honour for Concise to be recognised as Partner of the Year.
"Building trust online is so important, and Trustpilot is one of the most important review platforms in the world."
Concise Digital director Richard Keeves said that any consumer can leave a Trustpilot review about any business.
"Trustpilot is a very powerful platform, but a lot of businesses don't fully understand how it works," Richard explained. "Concise Digital became a Trustpilot partner in 2020 so we could make sure our clients used Trustpilot effectively in their businesses."
"Working closely with Trustpilot, we helped a number of businesses see tangible business benefits from their Trustpilot reviews. We also conducted a webinar with Trustpilot as part of our educational Concise Webinars," Richard added.
You can learn more about the Concise Webinar on Trustpilot,  or scroll down to view the webinar replay now.
Read the Full text of Trustpilot's Partner of the Year announcement.
LinkedIn News Announcement
Trustpilot also released the news on LinkedIn.
Concise Webinar Replay