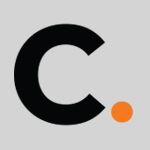 Spring Web Solutions to merge into Concise Digital
Spring Web Solutions to merge into Concise Digital
Concise Digital is pleased to announce that leading web development agency Spring Web Solutions is merging with Concise Digital as of 1 March 2019.
Spring Web Solutions is one of Perth's leading Shopify ecommerce specialists, and has built over 300 Shopify stores for a large variety of online businesses. Spring Web Solutions also brings a large client base of WordPress, WooCommerce and Drupal websites, together with many clients in the professional services, mining and resources sectors.
The merger with Spring Web adds to Concise Digital already significant client base of web stores and websites, mainly built in PrestaShop, Shopify, WordPress and WooCommerce.
Concise Digital was founded by Gareth Lane in 2005, and Spring Web Solutions was founded in 2009 by Malcolm Bull and Paddy Rohr.
"We're pleased to come together with the team at Concise," said Malcolm Bull, director of Spring Web Solutions. "This is a great fit for our clients and our staff, and gives clients direct access to the digital marketing skills and 24.7 technical resources at Concise Digital."
Malcolm Bull will join the board of Concise Digital as an Executive Director. Paddy Rohr will move into the position of Technical Development Consultant, and Spring Web's Managing Director, Ahmad Salahuddin will become Head of Operations at Concise Digital.
"The Spring Web team add a wealth of excellent creative, technical and managerial skills to the Concise team," said Gareth Lane, founder and director of Concise. "It will be good for all of the clients of both businesses as we continue to grow. Moving forward with economies of scale, we expect cost-savings and operational efficiencies as well."
If you have any questions or want to learn more about the merger, please contact us.