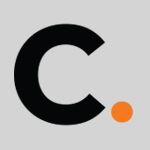 Richard Keeves joins Concise Digital
Richard Keeves joins Concise Digital
Concise Digital is pleased to announce that web veteran Richard Keeves has agreed to join the board of Concise Digital as an Executive Director, commencing 1 July 2019.
Richard is an Internet business pioneer with over 25 years of experience in the web industry focusing on business websites, ecommerce and digital strategy. He is the author of Catching Digital, a practical handbook for street-smart business planning in the digital world published in 2012.
"In addition to his commercial experience and management expertise, Richard will provide extra strategic guidance for our clients who want to transform and grow their businesses online," said Gareth Lane, director of Concise Digital. "Richard has deep insights and unique perspectives about online business, and his straight-talking 'No BS' approach fits in well with our culture."
"I look forward to contributing to the growth of Concise Digital," said Richard Keeves. "Over the past few years, I have recommended Concise Digital to a large number of my friends and clients. Concise has always done the right thing, and their work is of a very high standard. I've now completed my due diligence into Concise Digital, and I'm pleased to join the team."
"Frankly, I'm super-impressed with the way the Concise Digital business is run. Client satisfaction numbers are very high. The team is great, with clever systems and clever people. Concise has clients and team members located all over the world, and the smart CRM systems and technical infrastructure help make it highly efficient. The business also operates with very low overheads. These efficiencies are passed on to clients with low prices, and most new business comes in through word-of-mouth from happy clients. It's a good model, and a solid foundation for us to now grow the company to new levels."
Richard was the founder and Managing Director of Internet Business Corporation Ltd (1995-2008).  IBC grew into a public company, and was acquired by another public company in 2008.
Richard was the Chair of Judges for the Australian Web Awards in 2014 & 2015, and the President of the Western Australian Internet Association (now the Internet Association of Australia) from 2004-2008 and 2012-2014. He is an experienced keynote speaker, seminar-workshop presenter, and a qualified trainer who has presented Internet business seminars and workshops throughout Australia, New Zealand and in Asia and the USA. He is the founder of the Australian eCommerce Guide.
Richard is also the co-founder and director of IQ Seven, a unique website diagnostic system he established with Gareth Lane. IQ Seven was selected as a Finalist in the 27th annual WAITTA Incite Awards in the category "Research & Innovation Project of the Year" for 2017-2018.