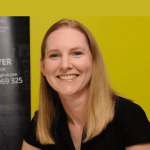 Bloom boasts successful start-up companies & the entrepreneurs behind them
Bloom boasts successful start-up companies & the entrepreneurs behind them
Posted in
Company Announcements
by
Tammy
on August 08, 2018
Last updated on 07/05/2021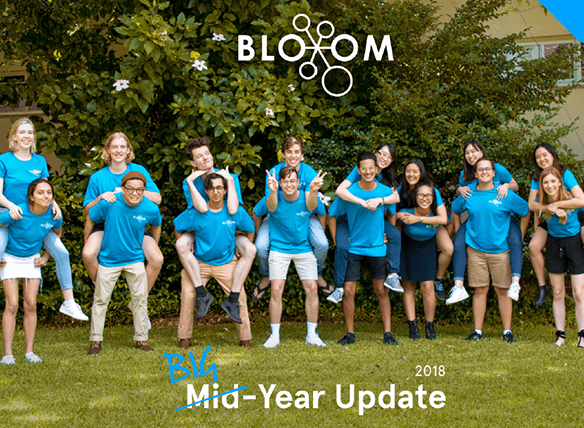 Concise Digital are proud to partner & support one of Western Australias most dynamic start up communities, Bloom. Here's a little bit more about them:
Bloom is an innovative, not-for-profit, youth run organisation in Australia – empowering and educating young people and providing them with the skills they need to create meaningful work that they love. They provide opportunities for young entrepreneurs to be supported and guided as they create and develop start-ups.
The Bloom team and its volunteers have most certainly had a successful start to the year and they have some great stories to share of their young entrepreneurs and their successes with and after Bloom. With an impressive thirty start-up companies to their name, Bloom has shaped and guided many young people to ensure they're on the way to achieving their biggest goals.
One such start up is The HUMM tech team.  HUMM'S co-founders;  Chris Norman , Ahmud Auleear, Iain McIntyre and Tim Fiori all started off as Bloom volunteers, growing to become Bloom Launchpad participants and mentors, and finally moving to San Francisco to establish HUMM corporation. They are currently working on a performance enhancing wearable for a new class of cognitive athletes (think professional ESports gamers), harnessing cutting edge neuroscience to accelerate training.
Another Bloom alumnus is Joshua Van Ross, who created Axios services. This start-up provides quality maintenance, repair and prevention works to the public and commercial sectors. Not only has his business excelled in the last 6 months but he went on to become a finalist in the Global Student Entrepreneur awards in Canada. Joshua credits Bloom in assisting him with the confidence to put himself forward for the GSEA awards and providing young people with amazing opportunities.
The Bloom Launchpad unit also paved the way for Haweya Ismail to gain the expertise and mentoring she needed in the early stages of her start up 'Mud and Musk'. Mud and Musk is a sustainability model allowing customers to create their own skin care products with organic ingredients that are environmentally friendly. Ismail credits Blooms workshop with helping her develop her business model and providing insights into marketing strategies.
Bloom volunteer Conor McLaughlin is now a co-founder of his own start-up company 'Futuristic Skills'. Futuristic Skills aim to help school student's up-skill and prepare for the job market, shying away from traditional means of education. As an active Bloom member McLaughlin credits the skills provided by Bloom as an excellent guide to the start-up process.
For the rest of the year Bloom will focus on building on previous successes. They are rolling out a range of new workshops aimed at providing more opportunities for youth, including training them for the transition into the ever rapidly changing workplace. Another goal is to invest in more training and development for Bloom's volunteers.
Concise Digital's contribution to Bloom of $302.35 has gone towards upgrading their kitchen facilities and buying new appliances in the lab. It's also partially contributed towards a new WIFI receiver to increase member's internet speeds.
Check out the https://www.meetup.com/en-AU/Digital-Marketing-Tips-and-Tricks-Perth/ for information sessions on all things digital marketing and www.bloom.org.au for more information on their current Bloom start-ups!