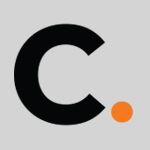 Concise launches new online Checklist as easy way to create your Content Brief
Concise launches new online Checklist as easy way to create your Content Brief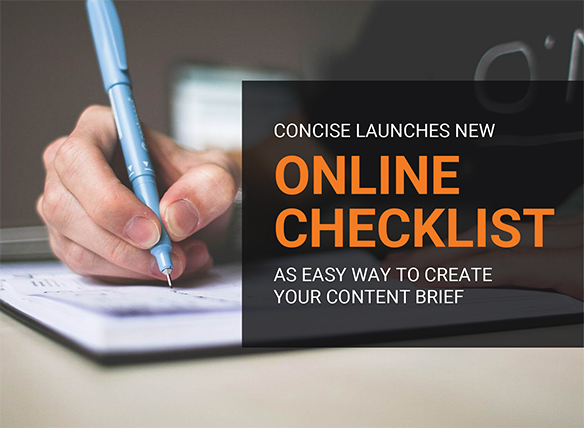 As a client of Concise Digital, you can now use our new online checklist to help you create your Content Brief.
A good clear Content Brief enables you to take full advantage of our in-house Content Preparation team to create the content you need for your website, online store and other customer communications.
Our team can assist you to create multiple pages for a brand new website, write more powerful product descriptions to sell products in your online store – or simply write a new blog post for you from time to time.
Checklist for the Content Brief
Before we start to write your content, it's always best to have a detailed brief that covers the key requirements. These include the purpose and type of content, the target audience, and the style or 'tone of voice' you want.
Concise has developed a fast and effective Content Checklist to make it easy for you to provide the information needed to create the Brief.
Search Intent
As part of the Brief, it is important to consider why a visitor to your website will search for your content. This helps you know what the content must include to give the visitor the specific information they are seeking – and in the form they are seeking.
This is also important for good SEO (search engine optimisation).
For each search a person does on Google, Google asks itself, "what EXACTLY is the person looking for?" This is called the 'Search Intent'.  Google is becoming very sophisticated in its ability to analyse the search intent of every search. In a fraction of a second, Google assesses:
What is the intent of the person searching?
What web pages will best satisfy that search intent?
Which are the most credible and authoritative pages to show first?
When writing content, we need to understand the Search Intent that would make your piece of content valuable to someone searching on Google. We then try to write each page, blog post or product description to make sure it satisfies that intent. We use keywords, alternative keywords and related keywords in the content. Google decides whether it will show your content in its search results – or not.
There is a lot to get right with good content, and a good Brief is a vital part of the process.
Click here to see the new Content Checklist to help you create the Brief for your new content.