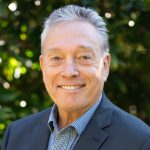 How To Improve Your ROI On Google Ads (Concise Webinar)
How To Improve Your ROI On Google Ads (Concise Webinar)
Posted in
Concise Webinars
,
Google Ads
,
Online Advertising
by
Richard
and
Gareth
on March 09, 2023
Last updated on 09/03/2023
In this Concise Webinar, we highlight the Top 5 areas our Google Ads experts recommend you work on to drive improvements in your ROI from Google Ads.
With each of the Top 5 areas, we discuss the most important actions you can take to improve your results.
This session was recorded on 8 March, 2023. On 23 February 2023, Google announced changes to how advertisers can manually fine-tune Performance Max Ads (PMax) using the new campaign management tools that Google has just rolled out. PMax is briefly discussed in the webinar. For more info on these recent changes to PMax Ad campaigns, here is a link to the info from Google. (opens in new tab)
We try to keep these concise webinars to around 20 minutes in length. This session went for 25 mins, but we think it is pretty good stuff. Now you can watch the webinar replay and see for yourself. Please let us know your thoughts.
Cheers
Richard & Gareth