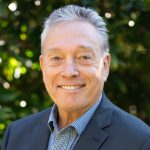 How to improve online sales using Doofinder Search
How to improve online sales using Doofinder Search
Posted in
E-Commerce
,
How to Guides
,
Websites
by
Richard
and
Gareth
on March 24, 2023
Last updated on 24/03/2023
If you run an online store, here's a proven way to cost-effectively improve your sales.
Improve the Site Search facility on your website.
Yes, if you make it easier and faster for your website visitors to quickly find the products they are looking for, then you have a much greater chance of turning a visitor into a customer.
This video takes you straight to the section in a Concise Webinar where we discuss Site Search, and one of our favourite Site Search tools, 'Doofinder'.
Gareth Lane gives an on-screen demo of Doofinder, and shows how easy Doofinder is to use.
Doofinder is a very clever site search tool that can be quickly added to almost any type of ecommerce store. Concise Digital is a Doofinder Partner, so we have access to special info, special pricing and more. Please talk with us if you would like to learn more.