Learn
Posted in Company Announcements, Schools by Gareth on July 08, 2015
(Published on behalf of Lainey, program manager Just Start It) Last night was the culmination of our 18 week program that took place at Sacred Heart College.  These students showcased how they've learned to brainstorm, drill down, ideate, valide, create ...
read more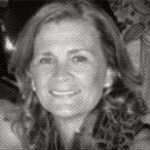 Posted in Business Strategy, Schools by Merrian on February 10, 2015
So today was the first of an eighteen (18) week program Just Start It, designed to assist schools by inviting in industry mentors to work with High School students on a Lean Start up Project. Today we covered basics of ...
read more