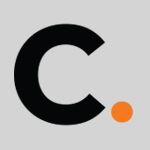 Mind Games: Think Like the Customer You Want to Have
Mind Games: Think Like the Customer You Want to Have
I am not generally a fan of clothes shopping and never have been, but I loooove shopping at charity stores.  It's like going on a treasure hunt because you never know what recycled goodies you're going to find.  Every time it's so different, but there's always a bargain to be had.  My husband's a sucker for garage sales, but the clincher for me with charity stores is the way they arrange clothes on the racks.  Have you noticed that they're all colour coded and separated into type of clothing: pink ladies tops next to red ladies tops next to purple ladies tops, and so on in an orderly little rainbow?  Brilliant!  So all I have to do is think, "Hmm, my wardrobe is lacking a navy blue T-shirt," locate that rack within a millisecond and voila, I am trying on the exact garment I'm after in less than a minute.  Speed-shopping, just the way a busy mum with kids in tow likes it.
Of course, I fully understand why not every fashion store approaches visual merchandising in the same way as a charity store.  I also understand that I'm not the ideal customer for the average fashion store – I'm time poor, on a budget, don't follow fashion trends and have two small but loud children who are likely to scare all their other customers away.  The thing is, however, I am exactly the type of customer charity stores are aimed at, and they meet my needs so exactingly that those charity geniuses have got me addicted and I'll shop with them any chance I get (and bring a bag of donations with me every time, too).
As a business owner, it's easy to get caught up in the relentless pace of the daily grind and it doesn't take much before you're so busy worrying about your work load that you forget who you're doing it for.  Who are you doing it for?  The answer to that question should not be yourself or the tax man, it should really be 'the customer you want to have'.  To attract lots of those, you have to think like them.  Remember the saying' To catch a fish, you have to think like a fish?'  Same deal.  First you need to identify the profile of your perfect customer.  Then figure out what they want.  Strategise to attract them to your business.  Once you have enough ideal customers and you've made them happy, then you and the tax man will also be very happy.  At that stage you may not need to shop at charity stores any more, but you'll have lots of money to donate to them to ensure I can keep up my shopping addiction!